Experts Questions and Answers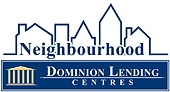 Hi Nicola,
I have a few lenders that are willing to provide the down payment for home buyers OAC, provided you are willing to commit to keeping the mortgage with them for the first 5 years. It's a great option compared to renting until you can save your down payment.
-Cory
---
DISCLAIMER:
While we do our best to ensure the accuracy and integrity of information on our website, the opinions and advice published here are provided by outside individuals, and in no way reflect the opinions or legal position of the company, and are not intended to replace sound professional or legal advice. The company, website owners, developers, sellers or resellers will in no way be held accountable or liable for advice or opinions published here by outside parties (experts or consumers).